You'll Love What's In-Store
Ontario Season is finally here
We have all your favourites:
Non GMO local corn
Lettuce

Kale



Peaches
Green Beans
Garden peas.
Strawberries
Tomatoes
Potatoes
Nectarines
Cauliflower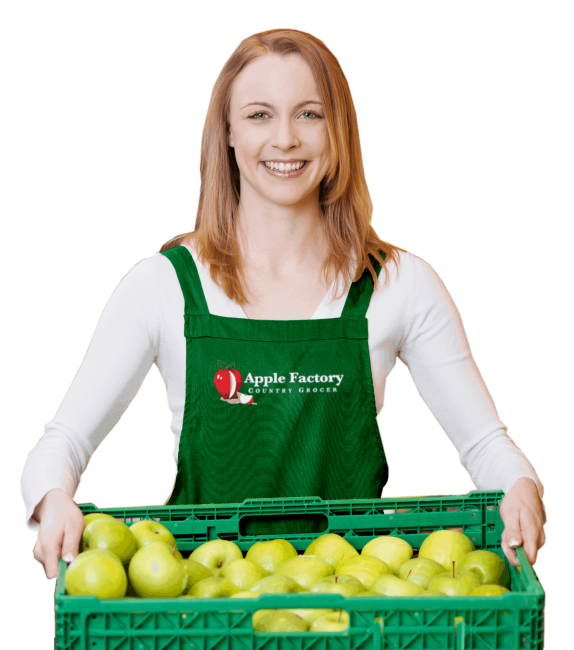 Delicious Prepared Foods Made Daily
Now Offering Storage Services
Moving? Have too much clutter? Apple Factory has a storage locker building on site. AMJ storage is now owned and operated by Apple Factory.